The Berliner Ensemble and its leader, Oliver Reese organized a discussion on Hungarian cultural issues: https://www.berliner-ensemble.de/be-live. The discussion included statements regarding the National Theatre and MITEM which we cannot leave unanswered.
Dear Oliver!
At the discussion organized by the Berliner Ensemble (BE) about the Budapest Theatre and Film University (SZFE) there were a number of statements to which I must react as both the Director of the National Theatre and the leading organizer of theatre's international theatre meeting, MITEM.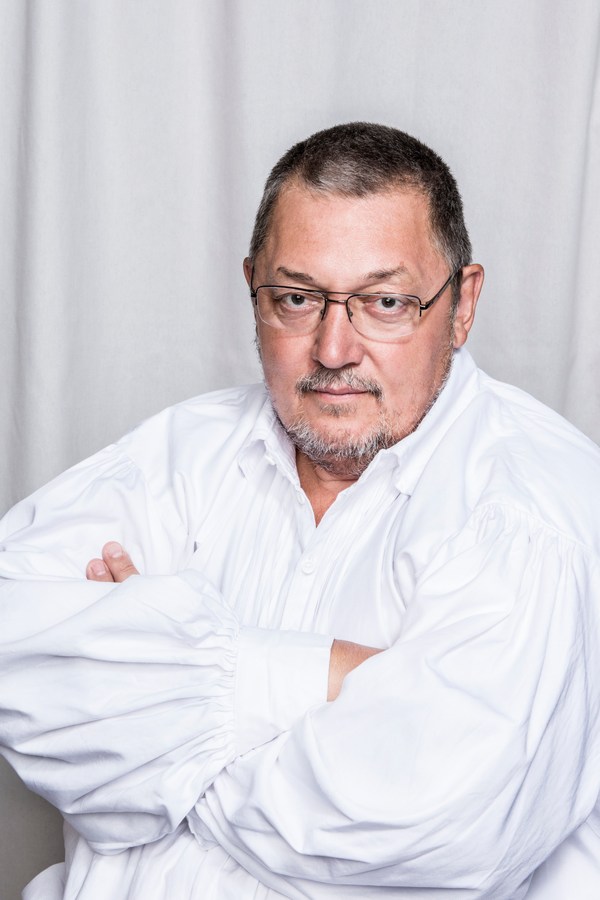 The discussion organized by You was occasioned by the fact that the BE withdrew its participation at the MITEM meeting of the National Theatre. The reason was that I am the head of the festival and the theatre, as well of the curators' board of the SZFE.
I regret that this discussion was about us but without us.
I am sorry that at this discussion you did not mention that the BE under your leadership attended the MITEM twice with three productions (The Caucasian Chalk Circle by Bertolt Brecht), The Tin Drum by Günter Grass and A Streetcar Named Desire by Tennessee Williams), that you led an actors' workshop at this festival for students from Kaposvár, nor that we jointly hosted a Bertolt Brecht exhibition or that we organized a life achievement discussion for one of the most prominent German theatrical directors, Michael Thalheimer.
I also regret that you did not mention what kind of festival MITEM is – although you know very well, as we have discussed these topics in person. You could have spoken about the colourful nature of the MITEM program, or that – together with you – this festival has been attended by companies ranging from Eugenio Barba's one from St. Petersburg, from the Dramaten to Berliner Ensemble, as well as prestigious other companies from Tbilisi to Oslo. Or that, in the midst of the migration crisis, we have organized a mini-festival within MITEM for Arab theatre companies from their native lands and those in immigration in Germany and Belgium.
I also regret that you consider it an achievement that you contribute to the lack of success of another country's artistic event and even proudly proclaim it.
I was shocked by your hope that if the BE does not attend this festival and encourages others to stay away, this would lead to the loss of MITEM's international character.
I was shocked by the arrogance radiating from the announcement of this position and political act.
I am dismayed that in furthering your political goals it is not me who you are criticizing, but rather the institution led by me. Moreover, by rejecting the MITEM invitation you are in fact punishing the whole Hungarian public and theatrical community.
I am sorry, I regret it, I am dismayed…
For years now, MITEM has been providing a meeting place for artists with various world views, so they can freely show the Hungarian audience and one another what they think about the world, arts and theatre. MITEM is a good opportunity to bridge political divides through art.
Anyone who removes himself from this and puts his political views above the freedom of art, inherently degrades art to a political tool.
In the past eight years, the goal of MITEM has been to demonstrate the liberating and pacifying nature of art despite any and all differences. If anyone – such as yourself – regards it a success of having caused damage to MITEM, of having robbed Hungarian audiences from experiencing the performances of a prominent German theatrical workshop, you are creating division instead of serving reconciliation.
You must declare and own this responsibility.
Since you have announced that you have given your answer by refusing to attend, you have in fact prevented even the most basic chance for a normal, so-called European communication. You must also own this responsibility.
The responsibility of refusing dialogue, rejecting an extended hand, punishing through political activism and ultimately increasing the divides that burden all our lives must also be made clear.
I am truly sorry that in your answer to a tense situation is not cooperation, but freezing a relationship painstakingly built through mutual compromise.
Our world views are indeed different. I regret that you consider this a reason. As for myself as an artist, a theatrical director, leader of MITEM I hope and trust in and am working towards the approach and dialogue between those of diverging world views. This is why we have created MITEM, this is why the theatre led by me is home to artists and colleagues who can freely express their different world views – I hope the theatre led by You also provides freddom of thought.
With regard from the free and open MITEM: Attila Vidnyánszky
(26 January 2021)